Windsor Walk Fetal Medical Centre
Windsor Walk Medical Centre is a 5,000m² Centre of Excellence for Fetal Medicine to be occupied by King's College Hospital. This building rehouses the world leading clinical unit and research centre, caring for more than 10,000 patients each year, in a high quality hospital and research environment.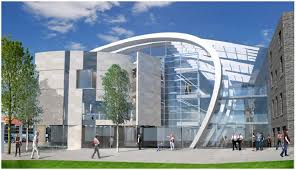 The project involves the partial demolition and refurbishment of the existing terrace houses on Windsor Walk. To the rear of the houses the new 3 storey medical centre with 2 storey basement is to be constructed and connected to the refurbished and structurally altered houses.
MGA Communication Ltd are will be providing Audio Visual Systems for this project.