MGA Communication Ltd was established in 1994. The company comprises of a team of dedicated professionals, technical field staff and office support personnel working together in providing qualitative communication and telecommunication/IT solutions at affordable cost for our customers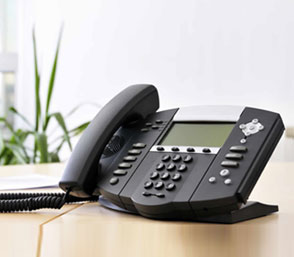 History
MGA Communication Ltd was established in 1994. The company comprises of a team of dedicated professionals, technical field staff and office support personnel working together in providing qualitative communication and telecommunication/IT solutions at affordable cost for our customers.

Since its incorporation, MGA Communication Ltd has steadily targeted its sales primarily within the Northern Ireland market; to-day our business has expanding its geographical business to Include ROI and UK as opportunities are presented.
Strategic Aims:
MGA Communication Ltd provides communication system solutions to both private and public sectors that demand quality of product and value for money. It provides its product through the design, delivery and management of its services employing highly competent, trained and well-managed personnel. In carrying out its business the company focuses its attention on: -
To consistently deliver a qualitative service to all customers and to support our customers during the life cycle of the system.
Develop new initiatives that complement existing aims and objectives.
Strive to increase business turnover by good business practices and developing strong corporate branding in partnership with a pre-accredited trusted supply-chain.
Develop new markets and good technical product portfolios strengthening our established position within local government and the corporate market sectors.
Develop good communication relationships with industry professionals, customers and suppliers.
Business Scope:
The scope of the company's business is supply, Installation and Commissioning of Telecommunication/IT and Communication Systems; providing Sales and Technical support of all systems supplied during the life cycle of the systems provided.