Stranmillis University College, Belfast
MGA assisted in the design and deployment of the AV system with M&E professionals, Semple & McKillop. The Client's requirement was for an integrated AV System, Full-range Sound System and TV System for the Refectory Building at Stranmillis.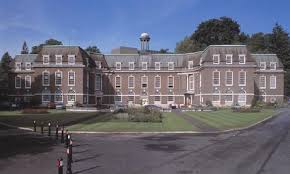 The system is divided into a number of AV Sub Systems under Touch Panel Control, programmed to enable a number of pre-programmed AV system configurations.
System equipment includes a digital sound mixing desk c/w signal processing, full-range power amplification driving a number of Mid-range and Woofer speakers.
Commercial Displays and a Projector / Screen are used for localised AV purposes within this space.Off-Air TV signals may be routed to one or more displays / projectors as required for a particular set-up. This contract is on-going.
MGA has been a trusted sub-contractor on the Stranmillis site for over 20 years in the deployment of varying systems at Stranmillis University College. Other systems provided to the college over many years included Full-range Sound with integrated Induction Loop Systems, Disabled Refuge Systems, Access Control Systems and Infra-red System for the Production Theatre.
This contract is currently underway, schedule for completion in September 2014