O'Callaghan Hotel Cambridge
O'Callaghan Hotels are expanding their chain of luxury hotels adding another in the heart of the CB1 regeneration site in Cambridge.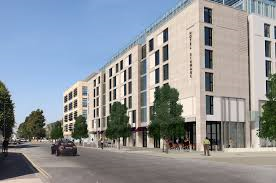 The privately owned hotel group currently operates globally with hotels located in Dublin, Annapolis and Gibraltar.
This new four star establishment will contain 155 bedrooms, spreading over 99,000 sq ft. and will contain top-of-the-range facilities, including a bar & restaurant, meeting/conference rooms & a gym.
MGA Communication Ltd will provide the full public address and TV installations throughout the hotel.