Department of Education and Learning - Adelaide House Belfast
MGA Communication Ltd have been awarded the Audio Visual, Public Address and TV systems contract for the Fit-out project on the Department of Education & Learning HQ Building.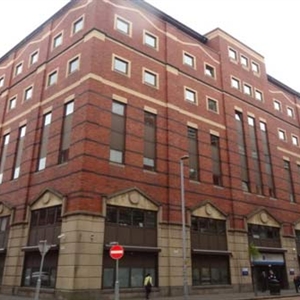 This £4.5m project is to run for 80 weeks, carried out in 3 phases. This will entail the internal re-fit of the ground and upper floors 1 to 7 to create modern, open plan office & facilities accommodation for up to 600 staff.